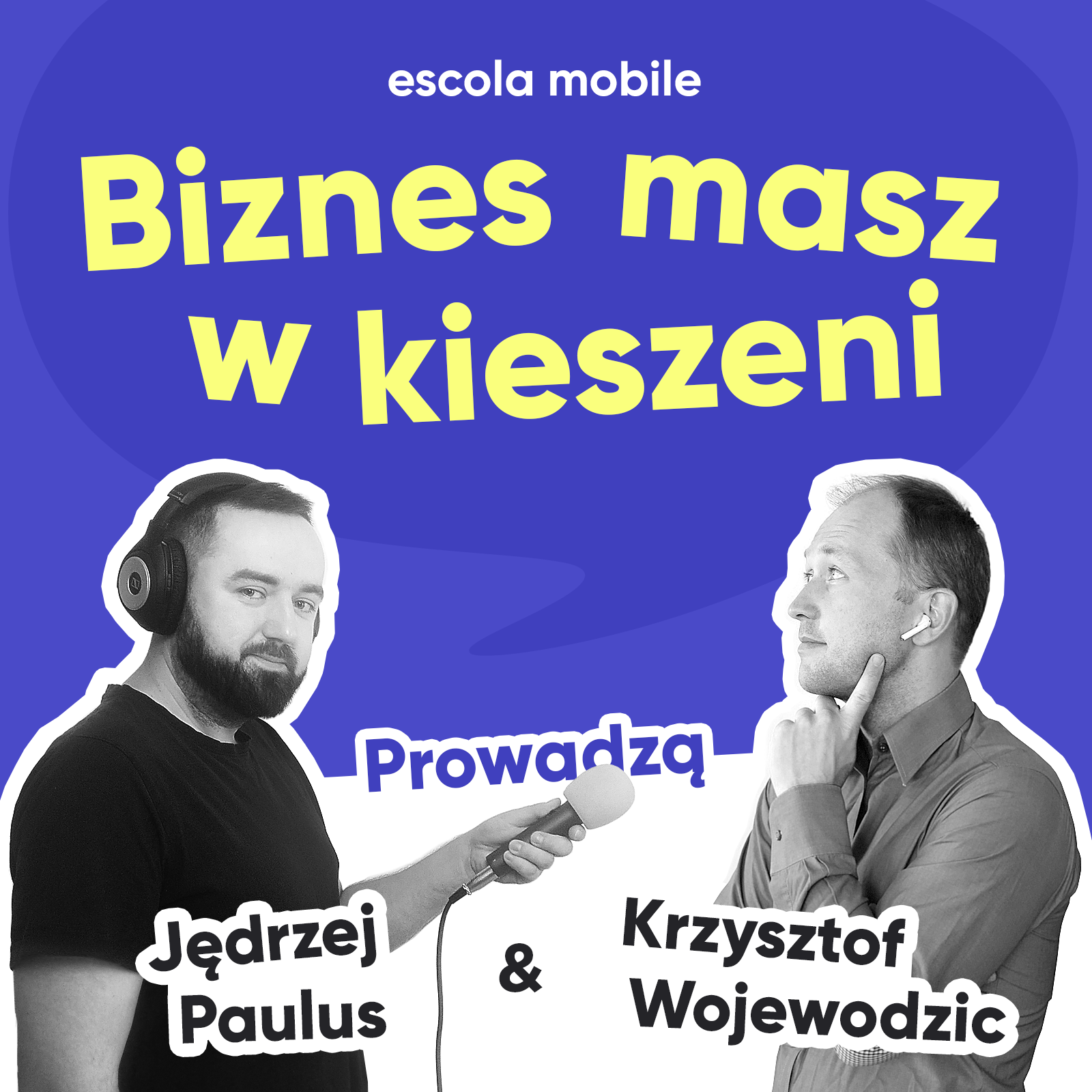 SGB - niemal 200 banków w jednej aplikacji. Artur Józefowski EM#48
Nov 25th, 2020 by Escola SA
Rozwiązania wprowadzane szybciej niż Revolut. Spinanie niemal 200 banków w jednej aplikacji. Różne systemy, regulacje, praktyki bankowe. I to się udaje.
Gościmy Artura Józefowskiego. Dyrektora Biuro Bankowości Mobilnej i Internetowej w SGB.
Okazuje się, że gdy długo nie ma aplikacji, można ten fakt wykorzystać, aby wyprzedzić konkurencję. Sprawdź temat managera subskrypcji. To rozwiązanie przełomowe.
Tematy
Tworzenie aplikacji w Agile
Wyzwania
Interfejs - jak zrobić to intuicyjnie
Problemy, wyzwania i rozwiązania
Manager subskrypcji - Rewolucja w zarządzaniu płatnościami
Szybsi niż Revolut
Covid i biznes
Nasz gość: Artur Józefowski - kontakt
Kontakty do Escola Mobile:
Krzysztof Wojewodzic: http://bit.ly/KWojewodzic
Mail: krzysztof@escolasoft.com
Jędrzej: http://bit.ly/JPaulus
Mail: jedrzej@escolasoft.com
Strona: https://escola.pl/
Muzyka: Kevin MacLeod
Werq Kevin MacLeod (incompetech.com)
Licensed under Creative Commons: By Attribution 4.0 License/mix by Jedrzej Paulus
https://creativecommons.org/licenses/by/4.0/
Oceń nasz podcast na itunes: https://bit.ly/EscolaMobileIT
Share
|
Download(

Loading

)