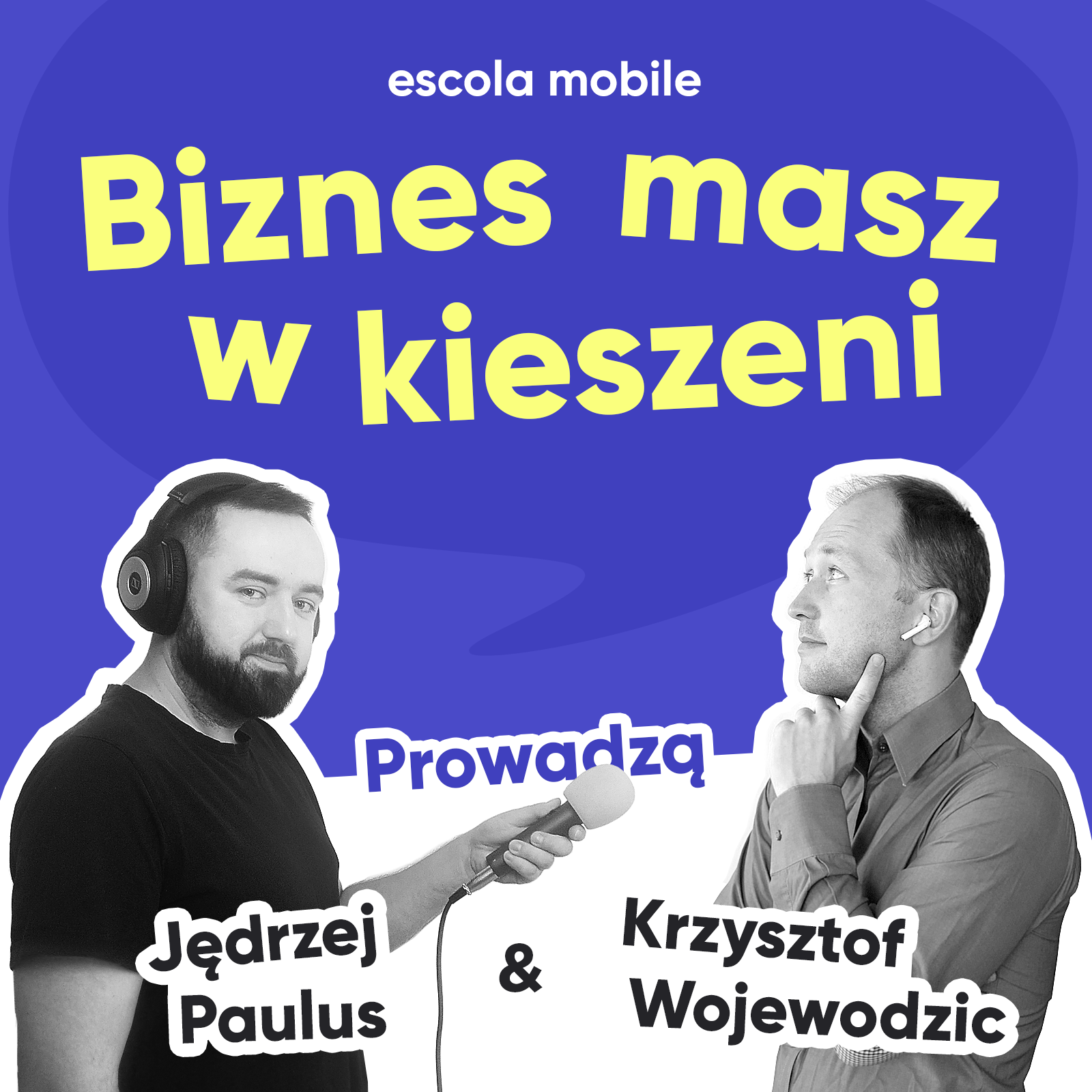 BOLT - od estońskiego startupu do statusu Unicorna. Łukasz Stachowiak EM#47
Nov 18th, 2020 by Escola SA
Jak mała firma z Estonii, mogła rzucać wyzwania zagranicznym gigantom, jak przy tym mogła uzyskać status Unicorna?
To rozmowa o budowaniu produktu, przedsiębiorczości, wzmacnianej w każdym pracowniku firmy i o
samych początkach budowania jednej z najpopularniejszych platform przewozowych w Polsce.



Nie ominiemy tematu COVIDU. Okazuje się, że kryzys to nie tylko problemy, ale też szanse. I Bolt to wykorzystuje.
Co to jest efekt sieci w biznesie. Kiedy jest to pożyteczne dla działalności?
Move fast and break things - czy to działa?
Jak osiągnąć sukces, budując biznes ludzki, dla ludzi i na podstawie efektywnych zespołów. Czyli współpraca między milenialsami i pokoleniem Z.
Łukasz Stachowiak, country manager Bolt: https://www.linkedin.com/in/stachowiaklukasz/
Kontakty do Escola Mobile:
Krzysztof Wojewodzic: http://bit.ly/KWojewodzic
Mail: krzysztof@escolasoft.com
Jędrzej: http://bit.ly/JPaulus
Mail: jedrzej@escolasoft.com
Strona: https://escola.pl/
Muzyka: Kevin MacLeod
Werq Kevin MacLeod (incompetech.com)
Licensed under Creative Commons: By Attribution 4.0 License/mix by Jedrzej Paulus
https://creativecommons.org/licenses/by/4.0/
Oceń nasz podcast na itunes: https://bit.ly/EscolaMobileIT
Share
|
Download(

Loading

)